Preparations are underway to clean up the storm-stricken Tyrebagger Forest, as a new company has revealed it has taken over management of the ever-popular Christmas tree sales.
For 45 years, people in the northeast have traveled to Tyrebagger Forest to choose the perfect tree.
But last year Covid-19 restrictions meant visits were by appointment only, leaving many disappointed.
Today Scottish Christmas Trees (SCT), which took over from national forest manager Forestry and Land Scotland, is preparing the site to create a new festive experience for visitors.
No pre-booking needed for Tyrebagger this Christmas
Co-Director Angela McGoldrick is well aware of the site's popularity and welcomes visitors.
She said: "Tyrebagger Forest suffered great loss following the devastation of last year's storms – many forest walks are still closed due to fallen trees, many of which were decades old.
"At the moment, the site is being prepared following the damage caused by the storm.
"It's secure and many logs are cleared."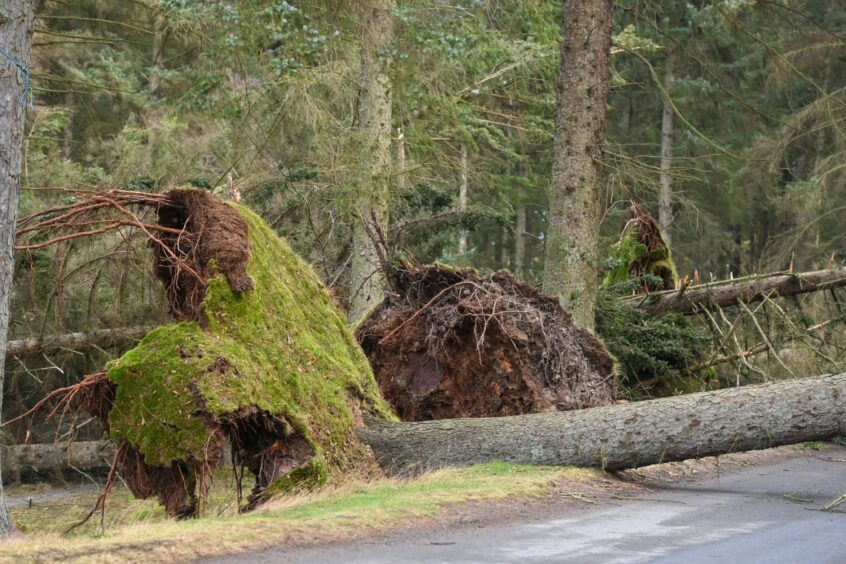 The company has been selling trees from its farm in the south of Scotland online since 2003, but this is the first time it will operate a site selling trees – including what SCT has identified as one one of the largest festive tree sales operations in Scotland.
"We know it was popular in the past because after doing our own research, we know it's one of the biggest Christmas tree outlets in the whole country," she said. declared.
"It's the first time that SCT is going into mass distribution with its first sales center and it's an exciting time.
"We know it's a family tradition in Aberdeen and the North East to come and choose your perfect Christmas tree at Tyrebagger.
"This year we are also returning to pre-Covid arrangements, where no pre-booking is required."
Family activities
Visitors to the site will also be able this year to enjoy an illuminated festive forest walk, food stands, including Tomintoul Venaison, Christmas carols, and Christmas characters who will bring a little magic to certain kindergarten and school outings planned for the children.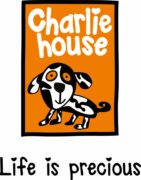 SCT has also decided to support the local charity Charlie House, which raises funds to build a special respite care facility for children with life-threatening illnesses.
Visitors to the Christmas tree sales center will be able to place a ribbon of hope on the wishing tree and make a donation.
Create party memories
Ms McGoldrick said: "We have lots of fun seasonal festive items in store to help make people's trip to Tyrebagger a memorable one.
"We are extremely proud to champion local Aberdeen charity Charlie House, which supports children with life-threatening or life-threatening illnesses, and their families.
"At Christmas time, it's not what we have ourselves, but what you can extend to others.
"It's family-friendly and brings joy and happiness."
SCT is based in Dumfries and is owned by the Young family with Director Rory running the business.
The family has owned the farm since the early 1900s and started growing Christmas trees over 20 years ago.
All trees for sale on the site will come from SCT's head office in Dumfries.
Recovery from the storm
Justin Livesey, Head of Visitor Services at Forestry & Land Scotland, said: 'Sales Centers have always been run to spread a bit of Christmas magic in a real woodland setting and although that brings in some income , that was never the only goal .
"However, increased competition and the strain that running the sales center puts on our resources has made it unprofitable for us to continue to run it ourselves.
"Right now, we are focusing all of our reserves and resources on dealing with the aftermath of last winter's storms and resuming normal forestry operations.
"However, while we can't be there 'in person,' we hope our regular customers will still come and pick up their perfect Christmas tree."
When will the Tyrebagger Party Experience be open?
The site will be open from November 26 to December 21, seven days a week from 10 a.m. to 6 p.m. Thursday is late night shopping until 8 p.m.
Hot drinks and snacks will also be available from Tomintoul Venison Catering.
You can find out more here.
Already subscribed? Login
[Christmas at Tyrebagger forest returns with no need to pre-book]
[[text]]